George Scicluna was born on the 16th of July 1966 in Victoria, Gozo. He studied art at the Salvatore Dimech School of Arts in Mosta where he obtained a diploma in Graphic Design.
He continued his studies at the School of Arts, Malta, and, eventually, at the 'Accademia di Belle Arti' in Perugia, Italy. In the late 1980s he worked as a scenographer with the 'Impresa Fasano', Rome, painting perspectives for several opera theatres in Italy.
George won the first prize in several art competitions. He took part in numerous collective exhibitions and presented four solo exhibitions to date. In 2006, he was invited by Peter Howson, an internationally renowned Scottish artist, to make a joint exhibition in Glasgow, Scotland. George's work is to be found on display alongside Peter Howson's in the Third Step Gallery in Glasgow and also in many private collections locally and internationally.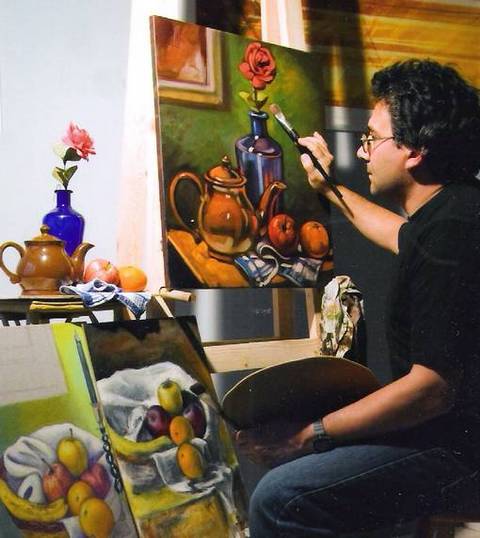 During his long career, George has created some outstanding scenes that are so striking, that once seen they are never forgotten.